It is becoming crystal clear to an ever-awakening populace: Open-borders globalists and technocrats are actively using their power and influence to subvert and subdue the Will of the People across the world.
Social media platforms, which serve as the most effective way to rapidly disseminate information, are cracking down on those of us who oppose the underlying agenda of these outlets. It has come to light that Mark Zuckerberg and Facebook are working to influence critical political issues and the 2016 presidential election by censoring pro-Trump accounts and supporters.
Gizmodo reports –
This week, Facebook CEO Mark Zuckerberg appeared to publicly denounce the political positions of Donald Trump's presidential campaign during the keynote speech of the company's annual F8 developer conference.

Inside Facebook, the political discussion has been more explicit. Last month, some Facebook employees used a company poll to ask Zuckerberg whether the company should try "to help prevent President Trump in 2017."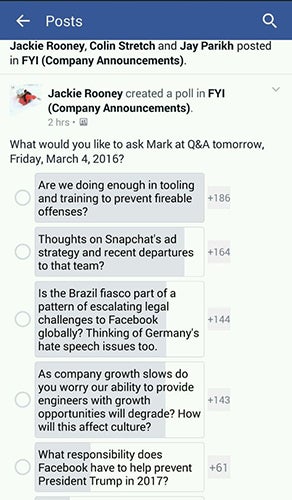 Facebook has toyed with skewing news in the past. During the 2012 presidential election, Facebook secretly tampered with 1.9 million user's news feeds. The company also tampered with news feeds in 2010 during a 61-million-person experiment to see how Facebook could impact the real-world voting behavior of millions of people. An academic paper was published about the secret experiment, claiming that Facebook increased voter turnout by more than 340,000 people. In 2012, Facebook also deliberately experimented on its users' emotions. The company, again, secretly tampered with the news feeds of 700,000 people and concluded that Facebook can basically make you feel whatever it wants you to.

If Facebook decided to, it could gradually remove any pro-Trump stories or media off its site…
Dennis Michael Lynch reports –
Call it a coincidence or just bad luck, but Facebook fans of Dennis Michael Lynch have been sending us messages on DML's Facebook page stating that in the past 48-hours they've received warnings from Facebook stating the links we are posting to Trump stories found on this website are malicious and carry viruses.
In addition, over the past month, for no apparent reason, the DML Facebook page has seen a drastic drop in LIKES per day (view chart below).
Dennis Michael Lynch is a huge supporter of Donald Trump, and in early March he declared his decision to support Trump.  Meanwhile, this website (DennisMichaelLynch.com) and DML's show on NewsmaxTV (Dennis Michael Lynch: UNFILTERED) has seen dramatic positive growth during the same time period.
HNGN: "Facebook CEO Mark Zuckerberg Admits Plans to Censor Anti-Migrant Posts"